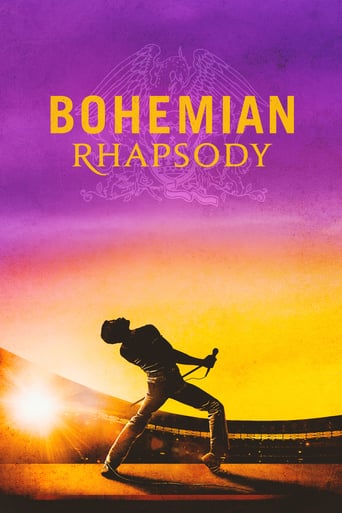 Bohemian Rhapsody (2018)
Singer Freddie Mercury, guitarist Brian May, drummer Roger Taylor and bass guitarist John Deacon take the music world by storm when they form the rock 'n' roll band Queen in 1970. Hit songs become instant classics. When Mercury's increasingly wild lifestyle starts to spiral out of control, Queen soon faces its greatest challenge yet – finding a way to keep the band together amid the success and excess.
...
Watch Trailer
Cast
Similar titles
Reviews
This is a tender, generous movie that likes its characters and presents them as real people, full of flaws and strengths.
More
It's not bad or unwatchable but despite the amplitude of the spectacle, the end result is underwhelming.
More
All of these films share one commonality, that being a kind of emotional center that humanizes a cast of monsters.
More
It's simply great fun, a winsome film and an occasionally over-the-top luxury fantasy that never flags.
More