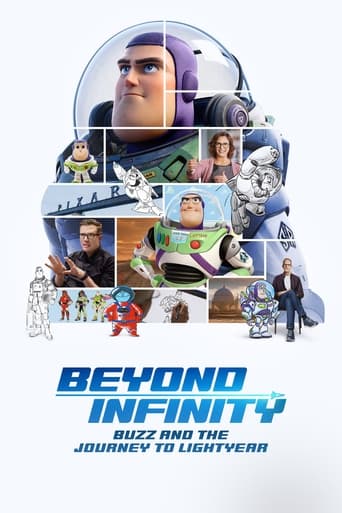 Beyond Infinity: Buzz and the Journey to Lightyear (2022)
Explore the evolution of Buzz Lightyear from toy to human in the making of Pixar's Lightyear. Dive into the origin and cultural impact of everyone's favorite Space Ranger, the art of designing a new "human Buzz," and the challenges faced by the Lightyear crew along the way.
...
Watch Trailer
Cast
Similar titles
Reviews
Fun premise, good actors, bad writing. This film seemed to have potential at the beginning but it quickly devolves into a trite action film. Ultimately it's very boring.
More
what a terribly boring film. I'm sorry but this is absolutely not deserving of best picture and will be forgotten quickly. Entertaining and engaging cinema? No. Nothing performances with flat faces and mistaking silence for subtlety.
More
It's sentimental, ridiculously long and only occasionally funny
More
Watching it is like watching the spectacle of a class clown at their best: you laugh at their jokes, instigate their defiance, and "ooooh" when they get in trouble.
More