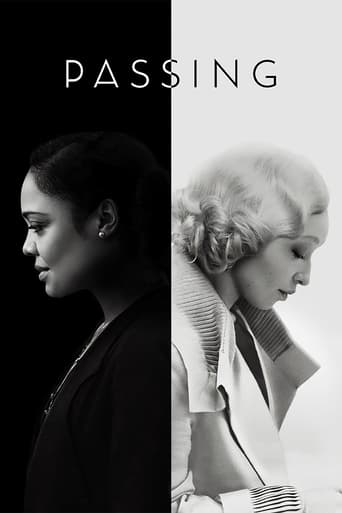 Passing (2021)
October. 27,2021
|
6.5
|
PG-13
|
Drama
In 1920s New York City, a Black woman finds her world upended when her life becomes intertwined with a former childhood friend who's passing as white.
...
Watch Trailer
Cast
Similar titles
Reviews
Memorable, crazy movie
More
There's no way I can possibly love it entirely but I just think its ridiculously bad, but enjoyable at the same time.
More
The story, direction, characters, and writing/dialogue is akin to taking a tranquilizer shot to the neck, but everything else was so well done.
More