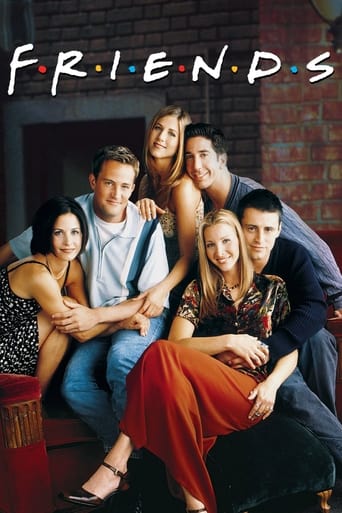 Friends (1994)
September. 22,1994
|
8.9
|
TV-14
|
Comedy
Six young people from New York City, on their own and struggling to survive in the real world, find the companionship, comfort and support they get from each other to be the perfect antidote to the pressures of life.
...
Seasons & Episode
Seasons 10 : 2003
|
17 Episode
|
MORE
Episode 1 - The One After Joey and Rachel Kiss
September. 25,2003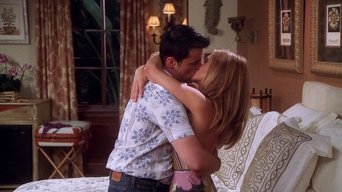 Still in Barbados after Ross' keynote address, the friends cope with a variety of dilemmas. Ross has kissed Charlie, although she is still officially dating Joey. Joey and Rachel have kissed as well, but they agonize over how to tell Ross. Mike followed Phoebe to the island and proposed, despite his being in a relationship with someone else. And Monica has developed big hair, due to the humidity.
Episode 2 - The One Where Ross Is Fine
October. 02,2003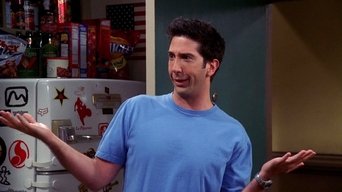 Rachel, Joey and Charlie attend an uncomfortable dinner party at Ross' apartment. Chandler commits an unpardonable act when he and Monica visit a couple who have adopted a cute boy. Former surrogate mother Phoebe is visited by her brother, Frank Jr., who is desperate because he can no longer cope with his precocious triplets.
Episode 3 - The One with Ross's Tan
October. 09,2003
Joey is confident while preparing to make love with Rachel for the first time, but he soon becomes uncharacteristically clumsy and Rachel feels uneasy as well. They wonder how Chandler and Monica transitioned from friends to lovers so easily. Monica and Phoebe's annoying friend Amanda visits. Ross goes to a spray-on tanning salon but fails to follow the simple directions properly.
Episode 4 - The One with the Cake
October. 23,2003
On Emma's first birthday, Rachel convinces Monica and Chandler to delay their long-anticipated trip to Vermont to stay for the party. But complications ensue when the infant falls asleep--and a racy, adult birthday cake arrives. Meanwhile, when Ross dashes out to help Rachel, he leaves Joey in charge of keeping everybody locked in the apartment until they return with the right cake.
Episode 5 - The One Where Rachel's Sister Babysits
October. 30,2003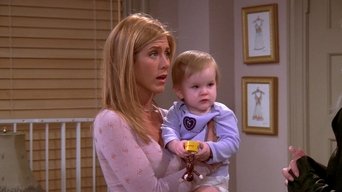 To help her younger sister, Amy, become a more responsible person, Rachel overrides Ross' strong protests and allows Amy to baby-sit Emma but soon regrets that decision. Phoebe unknowingly thwarts Mike's "anniversary" surprise for her. Monica and Chandler become concerned when Joey tries to use big words in a recommendation letter on their behalf to a child adoption agency.
Episode 6 - The One with Ross's Grant
November. 06,2003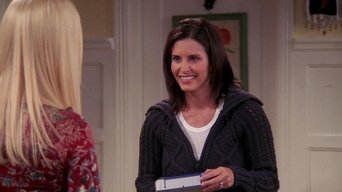 Ross has a chance to be selected by Dr. Benjamin Hobart for an esteemed paleontology grant. Unfortunately, Hobart happens to be Charlie's obsessed ex-boyfriend. Phoebe tries to give a hideous painting she created to an extremely reluctant Monica and Rachel. Joey is offended when Chandler lies about viewing Joey's bizarre audition tape reel.
Episode 7 - The One with the Home Study
November. 13,2003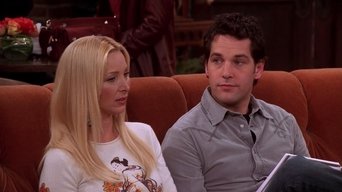 Monica and Chandler nervously prepare for a visit from an adoption worker who will decide if they would be suitable parents. Phoebe and Mike opt to have a small wedding and donate the extra money to a children's charity--only to demand it all back later. And Ross tries to help Rachel overcome her fear of swing sets so baby Emma can enjoy the playground.
Episode 8 - The One with the Late Thanksgiving
November. 20,2003
Monica prepares a fabulous Thanksgiving feast for the gang, but she becomes furious when everyone arrives late. Ross and Joey tried to go to a hockey game first, and Phoebe and Rachel secretly took Emma to a baby beauty contest. Bigger problems ensue when Monica refuses to let the famished guests into her and Chandler's apartment. [Thanksgiving Episode]
Episode 9 - The One with the Birth Mother
January. 08,2004
Monica and Chandler travel to Ohio to meet a young pregnant woman, Erica Simmons, who is considering allowing them to adopt her child. Due to a mix-up at the adoption agency, Erica thinks Monica is a reverend and Chandler is a doctor. Joey dates Phoebe's friend but annoys her with his territorial eating habits. Rachel picks out an outfit for Ross to wear on a date but he ends up in a unique new wardrobe.
Episode 10 - The One Where Chandler Gets Caught
January. 15,2004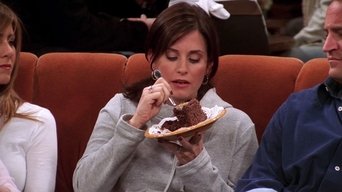 Phoebe and Rachel catch Chandler getting into a car with a blonde woman, they follow him to the suburbs. Fearing that Chandler is cheating on Monica, they inform her--and learn that the woman is a real estate agent. The pair has been secretly shopping for houses and struggling with how to tell their best friends. The friends reminisce about their good times in the apartment.
Episode 11 - The One Where the Stripper Cries
February. 05,2004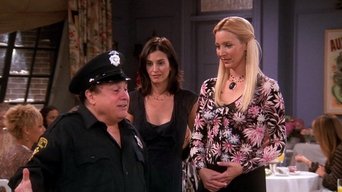 Joey is a celebrity contestant on "The $100,000 Pyramid," with its actual host, Donny Osmond. Phoebe's bachelorette party features a rather unexpected surprise when the stripper shows up. Chandler and Ross attend a college reunion and flash back to 1987 to reflect on a pact they made when they were in college.
Episode 12 - The One with Phoebe's Wedding
February. 12,2004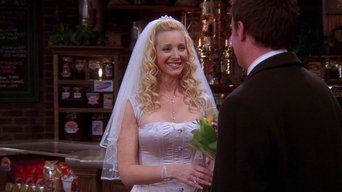 Phoebe's wedding planner, Monica, makes everyone around her crazy--until Phoebe fires her. Phoebe's big day becomes disastrous as deliveries go awry and New York is hit with the worst snowstorm its seen in 20 years, forcing plans to change. As a substitute for Phoebe's incarcerated father, Joey takes his role much too seriously. Chandler and Ross discover at the rehearsal dinner that neither of them has a part in the wedding; however, Mike needs to replace a groomsman — he lets Phoebe choose one of them, but she gives the job to Rachel.
Episode 13 - The One Where Joey Speaks French
February. 19,2004
Joey implores Francophile Phoebe to teach him French before an important audition, but she quickly becomes exasperated. Surrogate mom Erica is visiting town and tells the Bings that the baby's father may be a shovel killer. Ross and Rachel grow closer after her sarcastic father, Dr. Green, suffers a heart attack.
Episode 14 - The One with Princess Consuela
February. 26,2004
Monica and Chandler visit their house, which is in escrow, where Joey is comforted about losing his friends by the 8-year-old girl who presently lives there. Phoebe learns she can legally change her name to whatever she wants, so she considers something more exotic. Ross gets tenure at his job. Rachel's boss is sitting next to her in a restaurant while she's interviewing for another job.
Episode 15 - The One Where Estelle Dies
April. 22,2004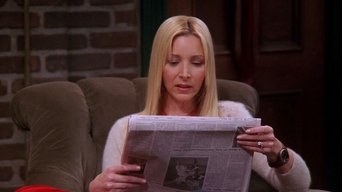 When Rachel makes a startling announcement, Ross secretly schemes to get her former job back for her. Joey is so flustered by all of the upheaval in his friends' lives that Phoebe prevents him from learning about the sudden death of his agent. Monica and Chandler check out the house for sale next door to their new home--and make a stunning discovery.
Episode 16 - The One with Rachel's Going Away Party
April. 29,2004
With Rachel leaving tomorrow, the gang hosts a farewell party for her. She says goodbye to each of her friends individually, except for Ross and he's offended. Monica precisely packs for her new life in the suburbs with Chandler, and they keep a watchful eye on the extremely pregnant Erica, who is in town until the baby arrives.
Episode 17 - The Last One
May. 06,2004
Ross and Phoebe chase Rachel to the airport, but end up at the wrong one. Chandler and Monica finish packing for their move to the suburbs, and Joey loses Chick Jr. and Duck Jr. in the foosball table. The series finale finds Rachel, Monica, Phoebe, Joey, Chandler and Ross embarking on the next chapters in their lives. The six of them have been there for one another through all the ups and downs of becoming adults. Now it's their last day together, and it's one of momentous events and last-minute surprises. Even as the friends make major decisions, they share a bond that will last forever.
Seasons 9 : 2002
|
23 Episode
|
MORE
Seasons 8 : 2001
|
23 Episode
|
MORE
Seasons 7 : 2000
|
23 Episode
|
MORE
Seasons 6 : 1999
|
23 Episode
|
MORE
Seasons 5 : 1998
|
23 Episode
|
MORE
Seasons 4 : 1997
|
23 Episode
|
MORE
Seasons 3 : 1996
|
25 Episode
|
MORE
Seasons 2 : 1995
|
24 Episode
|
MORE
Seasons 1 : 1994
|
24 Episode
|
MORE
Watch Trailer
Similar titles