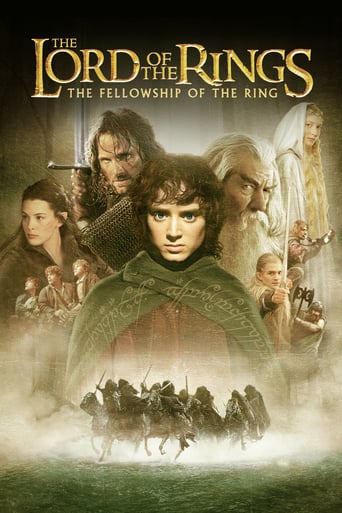 Watch Now
Subscription

Watch on HBO max

Watch on HULU

Watch on HBOmax
Rent / Buy
Buy from $14.99
Rent from $3.99
The Lord of the Rings: The Fellowship of the Ring (2001)

Watch Now
Subscription

Watch on HBO max

Watch on HULU

Watch on HBOmax
Rent / Buy
Buy from $14.99
Rent from $3.99
Young hobbit Frodo Baggins, after inheriting a mysterious ring from his uncle Bilbo, must leave his home in order to keep it from falling into the hands of its evil creator. Along the way, a fellowship is formed to protect the ringbearer and make sure that the ring arrives at its final destination: Mt. Doom, the only place where it can be destroyed.
...
Watch Trailer
Cast
Similar titles
Reviews
This movie is magnificent!
More
Although it has its amusing moments, in eneral the plot does not convince.
More
The film makes a home in your brain and the only cure is to see it again.
More
Great movie. Not sure what people expected but I found it highly entertaining.
More
This film is like a dream come true Perfect film for me, great advanture, fantastic caracters and costume design. Everything is perfect in this fim, directing, ohilmimg, photogrsphy...
More
This movie gave me cancer in the heart. Please delete this movie.
More
Just love this movie and all of them for that matter!
More
Everything in this film from its music to set design is magnificent. After watching this along with the other films you can't help but not think of middle earth in all its glory for the next few days . It really encapsulates everything great about fantasy movies. Not to mention the incredible acting and dialogue! Just all round spectacular
More