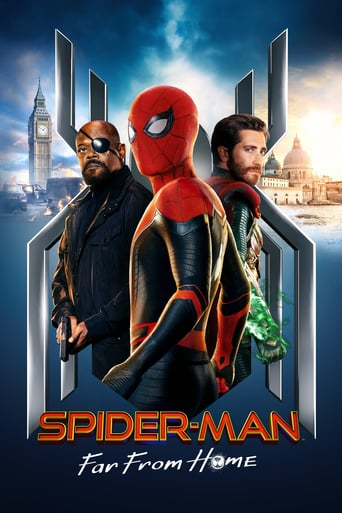 Watch Now
Subscription

Watch on Fubo TV

Watch on Starz on Hulu
Rent / Buy
Buy from $14.99
Rent from $2.99
Spider-Man: Far From Home (2019)

Watch Now
Subscription

Watch on Fubo TV

Watch on Starz on Hulu
Rent / Buy
Buy from $14.99
Rent from $2.99
Peter Parker and his friends go on a summer trip to Europe. However, they will hardly be able to rest - Peter will have to agree to help Nick Fury uncover the mystery of creatures that cause natural disasters and destruction throughout the continent.
...
Watch Trailer
Cast
Similar titles
Reviews
Yawn. Poorly Filmed Snooze Fest.
More
Fun premise, good actors, bad writing. This film seemed to have potential at the beginning but it quickly devolves into a trite action film. Ultimately it's very boring.
More
This is one of the best movies I've seen in a very long time. You have to go and see this on the big screen.
More
One of the most extraordinary films you will see this year. Take that as you want.
More