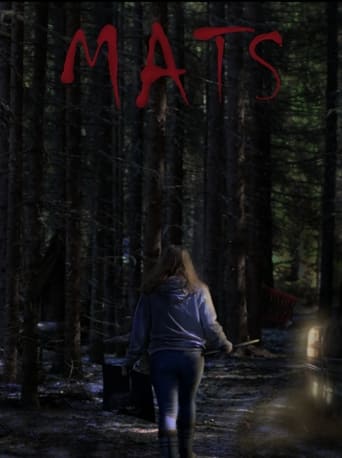 Mats - The Complete Saga (2023)
"Mats – The Complete Saga" is the complete trilogy consisting of "Mata Mats", "Döda Mats" and "Spåra Mats". It follows the story of two young friends, Vicky and Alexis, as they fight against Mats, a mobile-box monster that has come to life and chosen them as its prey.
...
Watch Trailer
Cast
Similar titles
Reviews
There are better movies of two hours length. I loved the actress'performance.
More
All of these films share one commonality, that being a kind of emotional center that humanizes a cast of monsters.
More
There are moments in this movie where the great movie it could've been peek out... They're fleeting, here, but they're worth savoring, and they happen often enough to make it worth your while.
More