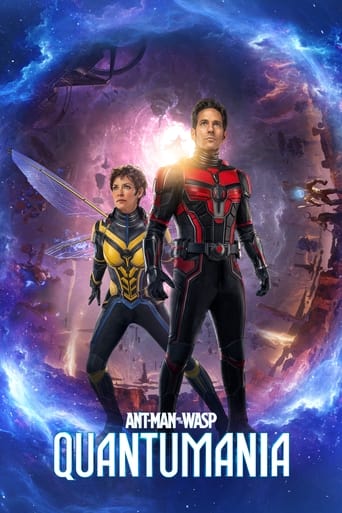 Ant-Man and the Wasp: Quantumania (2023)
Super-Hero partners Scott Lang and Hope van Dyne, along with with Hope's parents Janet van Dyne and Hank Pym, and Scott's daughter Cassie Lang, find themselves exploring the Quantum Realm, interacting with strange new creatures and embarking on an adventure that will push them beyond the limits of what they thought possible.
...
Watch Trailer
Cast
Similar titles
Reviews
This movie tries so hard to be funny, yet it falls flat every time. Just another example of recycled ideas repackaged with women in an attempt to appeal to a certain audience.
More
It is encouraging that the film ends so strongly.Otherwise, it wouldn't have been a particularly memorable film
More
Actress is magnificent and exudes a hypnotic screen presence in this affecting drama.
More